We, here at the GW Center for Laser and Cosmetic Dermatology, hope you all are staying safe as we enter this beautiful and blessed time of year. We all are grateful for family, health, and the privilege of caring for our patients.
Every day, we have patients who ask us how to put forward their "best face" for the camera. Here are a few tips that I know will help!
As you take some time off for the Holidays, now is a great time to reflect on these easy options and hit that "refresh button" before coming back in the New Year.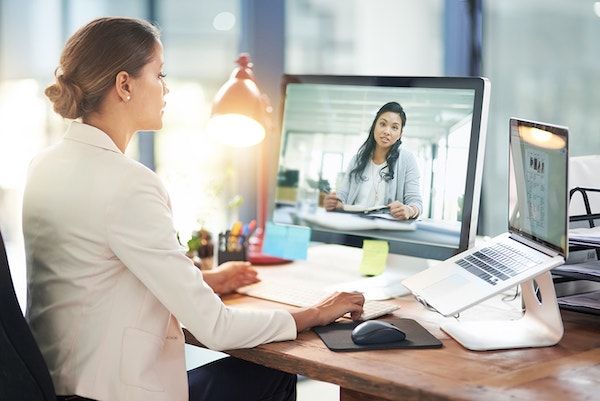 Take care of your skin today so you can minimize what you need to do down the road: Institute a daily skin care regimen (morning and evening) that will give your skin a natural glow and provide essential recovery nutrients to get you through your work day. This includes an eye cream, a topical antioxidant, a topical retinol, and a brightening/anti-pigment serum. This investment in yourself and your skin will pay dividends. See my thoughts on Vitamin C here with the Sunday Edit.
Lighting and Positioning - It's all about the angles: Natural light can make you look bright and awake. Orienting the camera to point from high to low (pointed downwards) on to your face can help minimize the appearance of sagging and laxity of the lower face. Topical hyaluronic acid serums can be a quick pick me up prior to a meeting, and a tinted moisturizer or light foundation can even out tone. A touch of concealer under the eyes will give you that finishing touch.
Preparing for the Future - An ounce of prevention is worth a pound of cure: Consult with a board-certified dermatologist to discuss minimally invasive procedures to help address some of those small details. Neuromodulators such as Botox and Dysport can minimize the appearance of fine lines due to muscle movement along the forehead and between/around the eyes. Hyaluronic acid fillers can provide a small volume and lift correction that helps you look good on and off camera.
Stay tuned for our upcoming blogs where we explore skincare and minimally invasive procedures!
As Always, Be Yourself Everyday