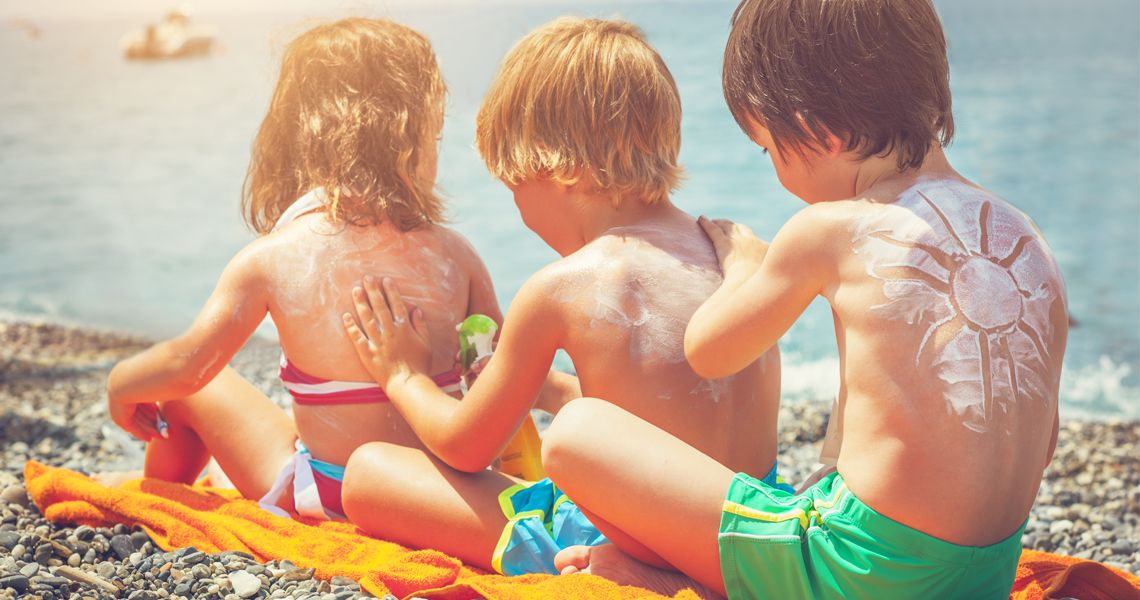 Greetings and Happy Summer!
After this news alert hit the airwaves, we have seen so many questions in clinic. In short, we should be cautious and mindful with this information, but I strongly encourage you to actively sun protect with sunscreen and use simple sun avoidance measures.  
With sun protection so vital for skin health, I wanted to share a few thoughts. We hope this will help you safely enjoy the bright sun rays!
Benzene in sunscreen - how did that happen?
Johnson's and Johnson's recalled 6 sunscreens from the Neutrogena and Aveeno brand lines. Benzene is not an ingredient, but instead a contaminant found in the aerosol/spray products. How did it get there? This will need some looking into and the answers are not clear.
What is benzene?
According to the CDC, it is a colorless gas that can be formed by human activities and natural processes - tobacco smoke, gas stations, vehicle exhaust, paint, furniture wax, volcanoes, and forest fires to name a few! Ingestion or inhalation of high quantities can cause immune system cells to function improperly. If it can be avoided, best to do so.
What does this mean for sunscreen selection?
Go for creams, lotion, and stick sunscreens. A third party virtual pharmacy, Valisure, did some of the preliminary studies on benzene in sunscreens, and found the following sunscreens did not have benzene, but these results still need to be validated.
What else can I do to protect myself from the harms of UV radiation?
Avoid unnecessary sun exposure from 10 a.m. to 4 p.m. Use wide-brimmed hats to protect the head, face, ears, and neck.
Sun-protective clothing can be very helpful since it provides consistent protection (unless it gets wet or stretched). Aim for a UV Protection factor (UPF) of 50+. To learn more about UV protective clothing, please check out my comments with The Healthy, where I share some thoughts.